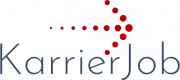 Marketing Manager (4901)
The multi award winning and stylish luxury hotel in Budapest is looking for an ambitious, determined and highly motivated individual who is seeking to embark on a career in hospitality and join its Commercial team. The Marketing Manager leads the Marketing, Social Media and PR team to achieve property marketing objectives with overall responsibility for driving Room, F&B, SPA, Catering revenues, hotel reputation in the market, and immaculate guest experiences. This hands on role is also focused on building long-term, value-based partnerships locally and internationally that enable the hotel to be a market leader in its segment and on developing strong working relationships to proactively position and market the property.
Főbb feladatok, munkák:
·         Leads and oversees the strategic planning of marketing and communication activities within the following channels: paid (digital and offline), earned (PR) and owned (web, emails, social, sales channels, etc).
·         Develops an annual marketing and communications plan with specific goals and budgets.
·         Leads campaigns creation and brand activations. Collaborates with media and the Group Corporate Office to brief the relevant agencies, colleagues and team on key brand objectives, communication strategies, and target audiences, and evaluates and inputs on the development of marketing that meets those objectives.
·         Allocates and manages marketing budget.
·         Promotes awareness of brand image internally and externally.
·         Monitors and optimizes marketing and communication plans based on key metric results. Compares actual achievements against goals on a regular basis and takes corrective action.
·         Collaborates with Head Office teams to determine brand activation plans and brand related activities.
·         Uses creative selling abilities to obtain maximum exposure through travel journalists and media outlets.
·         Ensures consistent brand and property message is communicated in all marketing and communications efforts.
·         Drives creative print and digital collateral; ensures corporate branding standards and legal compliances are met and incorporated into collateral.
·         Together with Revenue Management creates an effective strategy to drive revenue to brand.com and own Social media channels
·         Assists in designing a brand strategy and prioritizes, manages, supports and executes digital marketing strategy initiatives (brand website, social media, paid media, search engine marketing, field support) to support brand.
·         Works autonomously to author and drive social strategy to support brand initiatives while also providing guidance for the team.
·         Oversees the writing, brand voice and content for Hotel level social media and digital channels.
·         Creates activities and initiatives to bolster the property's reputation and image in the media and in the community.
·         Supports the Director of Sales and Marketing and the General Manager by coordinating crisis communications.
Az álláshoz tartozó elvárások:
·         Minimum 2 years' experience in a similar role within Hospitality or service industry
·         College or university degree
·         Fluent written and spoken Hungarian and English
·         Excellent Microsoft Office skills
·         Basic photography skills
·         Basic design skills
·         Experience in Social Media Marketing, Media relationships, Marketing Strategy, Digital Marketing, Brand activations, Brand partnerships
·         Experience in media research
Előnyök:
Amit nyújtunk:
·         Competitive salary and benefits
·         Free meals in the staff restaurant
·         Financial support for commuting to work or reduced parking fees
·         Opportunity to learn and develop
22 napja